Import a Project¶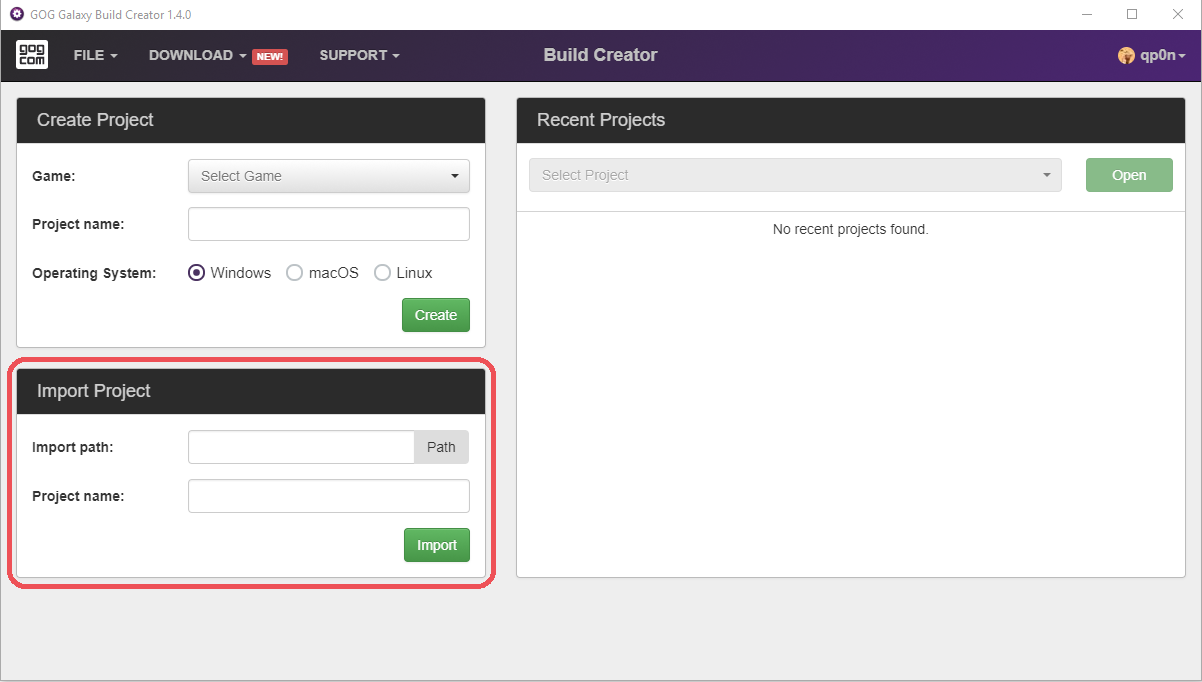 If you already have a JSON file for your project, you can import it to GOG GALAXY Build Creator:
Specify the Import Path to the existing project JSON file.
Set the Project Name to anything you want. The project name will not be displayed to end-users and is here for your convenience only.
Once you are ready, click Import button. New project will be created based on the imported JSON file, and you will be taken to the project screen.