New project¶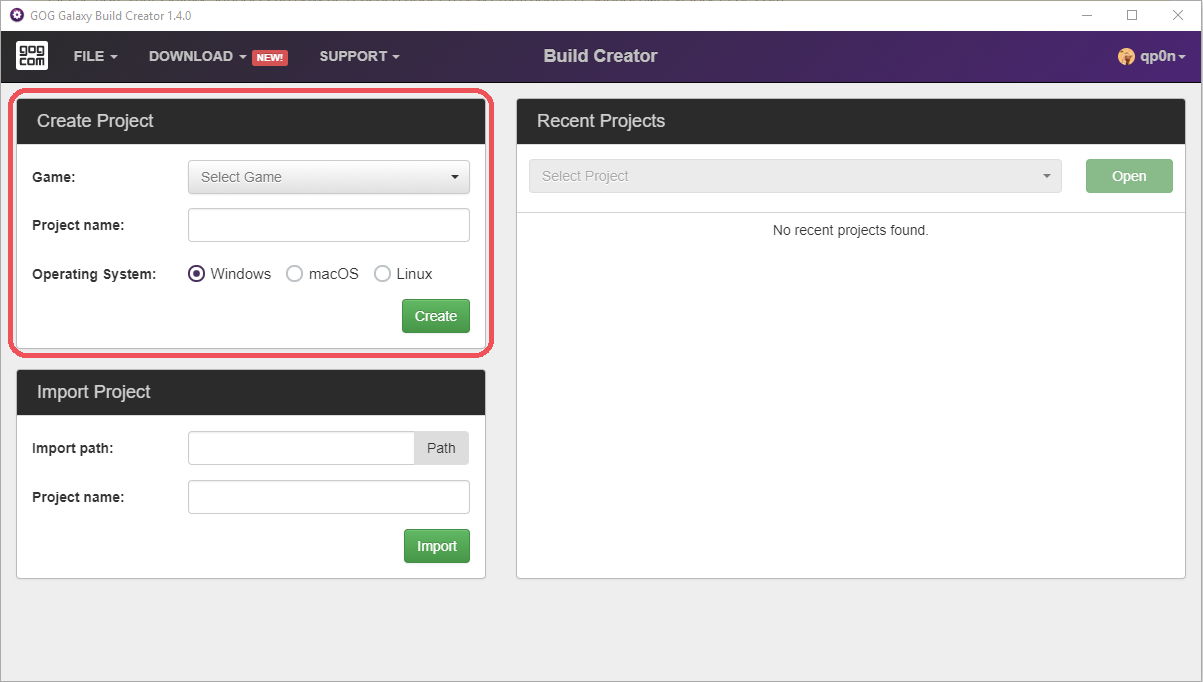 Follow these steps to start a new project in GOG GALAXY Build Creator:
Select the Game you want to create the project for. The Game drop-down list will be automatically populated with games that you have access to in the GOG Developer Portal.
Set the Project Name to anything you want. Project name will not be displayed to end-users and is here for your convenience only.
Select the Operating System for your current project.
Important
Please note that you will need to create seperate projects for Windows, macOS and Linux versions of your game.
Once all of the above is set, you can create the project by clicking the green Create button. The new project will be created and you will be taken to the project screen.